Keirin is a special type of indoor race which originated in Japan. The very interesting bit about Keirin races is that they originated in 1948 for gambling purposes. It is an indoor race, usually of a short distance, up to 3000 meters, where cyclists sprint on an indoor track. They start behind a motorized or non-motorized pacer who remains on the track for 750 meters. The riders must be behind the pacer until the pacer leaves the track. This interesting sport is becoming more and more popular, similarly to horse racing events which attract more and more people each year and even get some people interested to bet on Grand National 2019 with William Hill.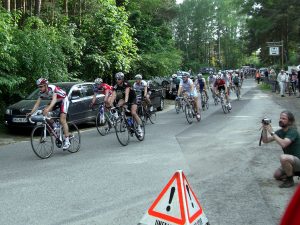 Keirin had its own races in Japan for a long period of time, but found its way to the Olympic games in 2000. Apart from the Olympic games, UCI hosts a world championship for both men and women. Men saw Keirin from 1980 on the world stage while women joined in 22 years later, in 2002.
Being such a popular type race, it, of course, invites betting, especially if you have in mind that its own origin was for purposes of gambling. Here is what to consider before you place your money on a Keirin race.
Keirin – Types of Bets
As with any race or sport competition, Keirin has its own approaches as to how you can bet. Here are some of the most popular bets which you can place at any race.
Exacta – you can select the first two finishers in exact order
Quinella – the first two finishers, but this time in any order
Trifecta – this is a bit more complicated, the first three finishers in exact order
Trio – the first three finishers, but in any order
Quinella Place or sometimes called Wide – you select the first two to finish in the top three, in any order
International events and any larger race events have special betting types such as:
Dokanto! 4 two – this means selecting the first and second place finishers in each round of the last four races of that day.
Dokanto! 7 – this enables you to select the winner of each of the last seven races of that day.
Depending on where you place your bets, you can get fractional or decimal odds. Both are easy to comprehend once you get the gist of it.
Keirin Betting Tips
If you are going to bet on Keirin or any other type of sport, you should know what you're getting into. You should know the athletes no matter how large or small the race is. Once you get to know the athletes, look at the odds and the race types and place your bet accordingly. The more knowledge you have, the lesser the risk of you losing your money upon betting.
Whichever type of bet you decide to place on your next Keirin race, remember to gamble responsibly.