Horse races have been popular since a very long time ago and are prime examples of how you can earn a lot of money. The 19th and 20th century have seen a lot of horse racing betting and a lot of money being moved around. Even today, horse racing is as popular as it has always been, with punters betting a lot on their favorite. The Grand National Festival is one of the most popular horse racing events in the world which gathers a huge crowd every year.
This means that horses are extreme athletes, right? Well, yes, they have a very strict training regime and here is how they become the racers that you see and enjoy.
Working Out – The Equine Way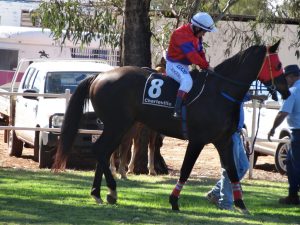 Even while very young, horses tend to spend time being evaluated, especially race horses. They will be moved around with their dam to meet new stallions. Racehorses are sold at different ages, usually as two-year-olds, yearlings and foals. They can be sold at various events or sent directly to the trainer, to avoid third-party resellers.
Afterwards, their regular exercise begins, but not before they are checked by a professional medical staff. They are broken in before they reach 18 months, most of the time and they are used to being led and having a bit in their mouth. There are different ways of breaking in a horse but the traditional way is long reining. Only after the breaking in phase is over and the horse understands every bit of the basics will it be asked to accept a rider.
The horses are then taught to ride with other horses. They are usually led by an older, experienced horse and are asked to canter upside or around a group of other horses. This is particularly important as it can show the characteristics and traits of each horse.
Once they finish that step, they are left to relax and develop physically and mentally, resuming their training before they turn 2. They are taught how to canter, quicken and gallop, are walked around and asked to trot, in different directions so that they can develop both sides of their body at an even pace.
The Hardcore Workout
Once they reach a certain level of fitness, horses are moved towards distances of 600 to 800 meters, where they practice cantering, then as they develop strength, galloping. The difference in these distances is that they are inclined and thus very good for the development of muscles and the cardiovascular system.
Likewise, the horse will be taught how to jump and ride alongside another horse, thus to listen to the jockey and prepare for the race environment.
Horses have strict training regimes, which include a specific diet alongside rigorous exercise. Every horse is different so their workouts differ, too, but the traditional rules are still applied.